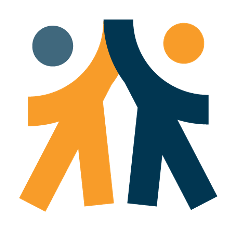 Iowa City, Iowa (PRWEB) December 10, 2014
The Mid-America Economic Development Council presented its annual Economic Development awards at the 2014 Mid-America Competitiveness Conference & Site Selector Forum, held December 7-9 at the Intercontinental Hotel in Chicago, and the Iowa City Area Development (ICAD) Group received First Place in the Business Retention and Expansion Category for their entry Making Iowa City and Iowas Creative Corridor a Hub for Workplace Culture.
Mark Nolte, ICAD Groups President, said this initiative stems from data collected through its annual existing industry survey. As we came out of the recession, we started to see a greater divide among area companies struggling for workers, losing workforce, and those who had unfavorable opinions on local workforce, versus companies that were seeing year-over-year growth, said Nolte. In fact, we noticed that companies that were showing high value and low risk scores were also receiving accolades as some of the 'fastest growing' and 'best places to work' in our region, so workplace culture became a priority.
In June of 2013, ICAD Group launched a series of workplace culture programs to help employers realize that today's workers have a choice in companies, locations and communities, and culture plays a key role.
Included in that programming were visits from Hagie Manufacturing, an agriculture implement manufacturer in Clarion, Iowa, to share their story of transformational culture and rethinking the work environment to attract talented people; promoting World Blus Democtratic Workplaces certification for companies in the region (3 area companies were certified this past year); and the full-day Workplace (R)evolution conference, held this past summer in Cedar Rapids, that attracted attendees representing more than 70 companies from throughout Iowas Creative Corridor.
Plans are in place for Workplace (R)evolution 2015 in Iowa City and a workplace culture educational series at Kirkwood Community College. Additionally, a workplace culture coalition has since formed in the region known as TEAM, a concept promoted by ICAD Group and Diversity Focus. With TEAM, companies declare their intent to become TEAM Centered Workplaces and work toward greater internal collaboration and employee autonomy, through Trust, Enjoyment, Accountability and Managing the Whole Person.
Linda Barnes, Vice President of Organizational Agility for Geonetric, says creating a great workplace culture is critical to attracting and retaining top employees. ICAD Groups TEAM concept brings that to life, said Barnes. Being part of a coalition that meets monthly to share ideas and practices is invaluable as we grow our company here in the Corridor.
The TEAM Centered Workplace coalition currently consists of 24 regional employers and continues to add new members monthly. Participating employers are in varied disciplines, from banking to educational testing, software design to advanced manufacturing, with operations/offices in all seven counties of Iowas Creative Corridor.
When MediRevv first learned about the TEAM initiative founded by our partners at ICAD Group, we immediately saw the value to our organization as well as the opportunity to our Creative Corridor community, added Brad Baldwin, Vice President of Operations at MediRevv. The ideals of the TEAM initiative are foundational to building the human capital it takes to win in our business. While our mindset at MediRevv was already geared towards these principles, the TEAM initiative has allowed us to continue our momentum and share the ROI of our investments we experienced internally with our community partners.
Companies looking to learn more about TEAM Centered Workplaces can visit http://www.icadgroup.com/team.
2010 End of Year Message from the CEO and Founder of PCDI-Cameroon
Dear People of Goodwill,
Thanks for all your effort to keep the spirit of community development alive. There is nothing more important to humanity other than saving lives. Your continuous support is deeply appreciated.
As you might have noticed, PCDI has suffered a series of crisis in the past year. These crises range from poor management to staff malpractices. We have had difficult times with the Staff, BOD, Volunteers and projects implementations. However, PCDI was founded with the community in mind and shall continue to work for the empowerment of communities.
My deep thanks go to those who stood by us during our crisis. Our approach to management might have not been the best, but we thank you for your corrective action.
PCDI is willing to welcome any suggestions that will improve our operational standards.
We are proud to inform the international community that our mentor and volunteer Ms. Tamara
Palamakumbura
greatly motivated who we are today. Our international connections and overall success is thanks to Ms. Tamara. PCDI is your baby and we wish to continue working with you.
To all partner organizations, especially the AIA Club of the American University in Dubai, we say thank you for spreading the spirit of community development. You determination and involvement in the fight to alleviate poverty in Cameroon is highly lauded. Thank you for the school construction in Bambalang-Ndop.
For 2011, PCDI intends to carry out a series of project in partnership with other organizations. We are happy to announce our new partnership with the community oriented NGO (CIG) the Kencholia International Foundation (
http://www.kencholiafoundation.com/
). United we stand for greater achievement.
Finally, with effect from January 1
st
, 2011, PCDI's head office shall be moved to the United States of America. PCDI International, a 501c registered organization, will take over PCDI-Cameroon. The Cameroon office shall henceforth be an execution office for all PCDI-International projects in Cameroon. This strategy is aimed at standardizing operations and monitoring. Contact our website
http://www.pcdi-cameroon.org/p/contact.html
for office location.
Accept seasonal greetings from the Staff and Management of PCDI.
Francis K. Chenyi
Founder and CEO PCDI-Cameroon