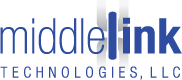 Cranbury, NJ (PRWEB) December 06, 2013
MiddleLink Technologies, LLC is pleased to announce that Anthony Principato has joined the firm as Managing Director and will spearhead all business development initiatives.
"We are all extremely excited that Anthony is joining our team," said Upendra Shah, co-founder and CEO of MiddleLink. "It truly is the perfect match. His strong relationships and outstanding reputation within the clearing world will be crucial to our anticipated rapid growth in 2014."
Anthony is a seasoned Securities Executive with over 30 years of experience in all facets of Clearing and Back Office Operations. Prior to joining MiddleLink, Anthony was Managing Director at Credit Suisse where he was responsible for product development for the Professional Clearing Business. From 1996 through 2010, he helped build and manage the clearing operations at Goldman Sachs Execution and Clearing (GSEC) and its predecessor at Spear Leeds and Kellogg (SLK). Anthony has served on various senior industry committees including SIFMA and DMD, and is a respected industry partner of the DTCC, NSCC and OCC.
"This opportunity is a natural fit given both my experience and my relationships within the Broker Dealer and Hedge Fund communities," said Anthony. "MiddleLink has a stellar technical team and a very impressive array of products. Im especially excited about our new CMTA Billing platform which is designed to facilitate billing collections and bring significant cost savings to our customers."
About MiddleLink

MiddleLinks Middle Office software delivers highly effective productivity, profitability and billing solutions to the Broker-Dealer, Hedge Fund, and Prime Brokerage communities. The companys products accurately consolidate multiple back-office information sources, including multiple clearing firms, trade execution platforms, and prime broker relationships, into one financial reporting system. To learn more about our full suite of Middle Office solutions, please visit us at http://www.MiddleLink.com or contact us at 609-751-9552.
2010 End of Year Message from the CEO and Founder of PCDI-Cameroon
Dear People of Goodwill,
Thanks for all your effort to keep the spirit of community development alive. There is nothing more important to humanity other than saving lives. Your continuous support is deeply appreciated.
As you might have noticed, PCDI has suffered a series of crisis in the past year. These crises range from poor management to staff malpractices. We have had difficult times with the Staff, BOD, Volunteers and projects implementations. However, PCDI was founded with the community in mind and shall continue to work for the empowerment of communities.
My deep thanks go to those who stood by us during our crisis. Our approach to management might have not been the best, but we thank you for your corrective action.
PCDI is willing to welcome any suggestions that will improve our operational standards.
We are proud to inform the international community that our mentor and volunteer Ms. Tamara
Palamakumbura
greatly motivated who we are today. Our international connections and overall success is thanks to Ms. Tamara. PCDI is your baby and we wish to continue working with you.
To all partner organizations, especially the AIA Club of the American University in Dubai, we say thank you for spreading the spirit of community development. You determination and involvement in the fight to alleviate poverty in Cameroon is highly lauded. Thank you for the school construction in Bambalang-Ndop.
For 2011, PCDI intends to carry out a series of project in partnership with other organizations. We are happy to announce our new partnership with the community oriented NGO (CIG) the Kencholia International Foundation (
http://www.kencholiafoundation.com/
). United we stand for greater achievement.
Finally, with effect from January 1
st
, 2011, PCDI's head office shall be moved to the United States of America. PCDI International, a 501c registered organization, will take over PCDI-Cameroon. The Cameroon office shall henceforth be an execution office for all PCDI-International projects in Cameroon. This strategy is aimed at standardizing operations and monitoring. Contact our website
http://www.pcdi-cameroon.org/p/contact.html
for office location.
Accept seasonal greetings from the Staff and Management of PCDI.
Francis K. Chenyi
Founder and CEO PCDI-Cameroon